Types of Luxury Vinyl Flooring
At B&S Carpet One Floor&Home,we specialize in offering top-quality products that are fashionable and functional.As part of our collection.luxury vinylis one product that we continue to carry, based on its astonishingly good looks and practicality for almost any home. We have a vast selection that ranges in style to suit both the look you want and the features you need.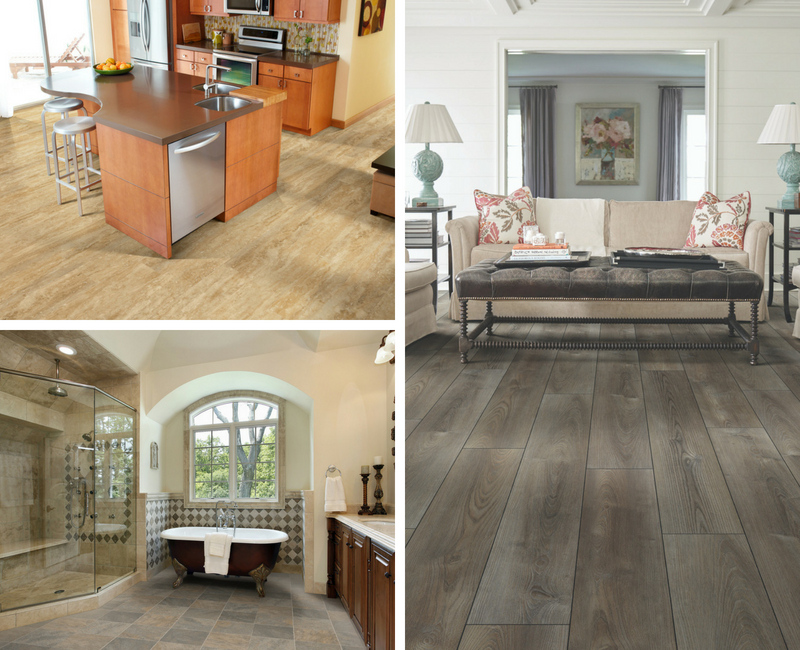 Luxury Vinyl Tiles
Luxury vinyl tiles are similar to the traditional type of tile because they are low-maintenance and extremely durable. The most significant difference between luxury vinyl tiles and luxury vinyl plank is the dimensions it has. Luxury vinyl tiles can be either square, or rectangular shaped and are usually made to appear like the material they are trying to mimic. For example, some luxury vinyl tiles are large to copy large slabs of stone.
Luxury Vinyl Plank
As one of the most popular flooring options, luxury vinyl planks have taken the flooring industry by storm for their genuine hardwood looks and sturdy nature. Luxury vinyl planks are designed to appear like hardwood floor, which is why their dimensions are similar to long, narrow planks. These planks are strong, versatile, and attractive, which makes them ideal for almost any room and any home.
Waterproof Luxury Vinyl
As times change, so does flooring. With today's technology, waterproof luxury vinyl has made its way onto the market, giving homeowners peace-of-mind for their tough days. Pets, children, and adults alike have accidents that can happen at any time, and waterproof luxury vinyl makes for a much less stressful clean-up. While spills should always be cleaned up as soon as they are discovered, waterproof luxury vinyl makes it easy to clean up liquid because it does not get absorbed by the flooring.